Back

All categories

TestIMG

TestIMG

TestIMG

TestIMG

TestIMG

TestIMG

TestIMG

TestIMG

TestIMG

TestIMG

TestIMG

TestIMG

Laser Service & Maintenance

* Nodrošinam lāzera griezšanas un gravēšanas iekārtu garantijas un pēcgarantijas servisu, apkalpošanu.

* Veicam iekārtu apkopi un remontu

Fiber Lasers

Metalwork

Plasma Cutting Machine

Nova Laser Cleaning Machine Read More

LASER WELDING MACHINE GUN

welding table

Post processing tools

coming soon ...

Post processing tools

Lifting magnets

coming soon ...

Lifting magnets

termopress

Sawgrass

sublimation paper

rkkpromo

Sublimation mugs
Promotional goods
Gifts
USB sticks
Electronics
Gadgets
Textile goods
Towels
Phone accessories


rkkpromo

Phone cases
Pens & Writing
Bags & backpacks
Pillows
Caps
T-shirts
Sportswear
Workwear
...and more

Service description

Serviss / Diagnostika un remonts.

Garantijas apkalpošana


Nodrošinam servisa remonta darbus un apkalpošanu:


* Digitālās lielformāta drukas iekārtas:

Solventa/Sublimācijas printeri

Ploteri


* Metālapstrādes iekārtas

* Citas ražošanas iekārtas

* Garantijas un pēcgarantijas apkalpošana

BRANDS & SUPPLIERS
Flex-Soft (No-Cut)
For those who love HTV/Flex, but hate weeding. This is like self-weeding vinyl. Create trending vintage looks, print ultra-fine text and single-color designs with detail, which you may only know from screen printed designs.
All of which requires minimum to no investment of expensive specialty printers. A simple CMYK or even monochrome Laser/LED printer is all you need.
PAYMENT

We accept Visa, MasterCard and American Express.

FREE SHIPPING

Under special agreement.

BEST PRIEC GUARANTEE

The best choice for high quality at good prices.

SHIPPING

We ship to over 100 countries worldwide through fast and reliab
Flex-Soft (No-Cut) offers single-color self-weeding transfers without the need of expensive printers. This unique product comes in over 20 colors and offers stunning metallic colors, fluorescent neon colors and all-time popular standard colors like white, red or blue. Which one is your favorite?
Save yourself time and the hassle of weeding. Even the most complicated design is "weeded" and transferred onto your garment within three minutes. Faster production, more possibilities and all that in a cost-efficient manner.

               

Bright colors. Best washability.

Creating a Flex-Soft (No-Cut) transfer is very simple. The first step which is required, is preparing your design for print. Simply add a mixed black color to your design (Cyan, Magenta, Yellow & Black all set to 100%), then mirror the design if this option is not available in your printer settings. Next, choose a colored A-Foil sheet, print your mirrored design onto the A-Foil sheet. For this, you require a simple laser printer. This can be a Monochrome or CMYK laser printer, both work with Flex-Soft (No-Cut).

Next, press the A-Foil and B-Paper together. The exact settings can be found in the Flex-Soft (No-Cut) printing instructions. Once the press opens, grab the corners of the A-Foil and B-Paper, hold down the A-Foil and pull the B-Paper in a low, slow and consistent motion. Once the B-paper has been removed, you may notice a white frame left behind by the b-paper – this white frame should be removed. Once this has been done, you simply place your design on your textile and press using our recommended textile settings. The full list of possible applications and transfer settings can be found in the Flex-Soft (No-Cut) printing instructions and brochure.

Characteristics
No cutting, no weeding
Recommended for BW and CMYK Laser/LED Printer and Copier
Low substrate application temperatures of 100-160°C (212°F-320°F)
Washable up to 40°C (104°F)
Fine details and difficult graphics transferable without any problems
Huge time savings
Unbelievable design and motive possibilities (vintage, used look, fashion, vectors)
Available Sizes
DIN A4
DIN A3
US-Letter size: 8.5×11 in.
US-Tabloid size: 11×17 in.
Available colors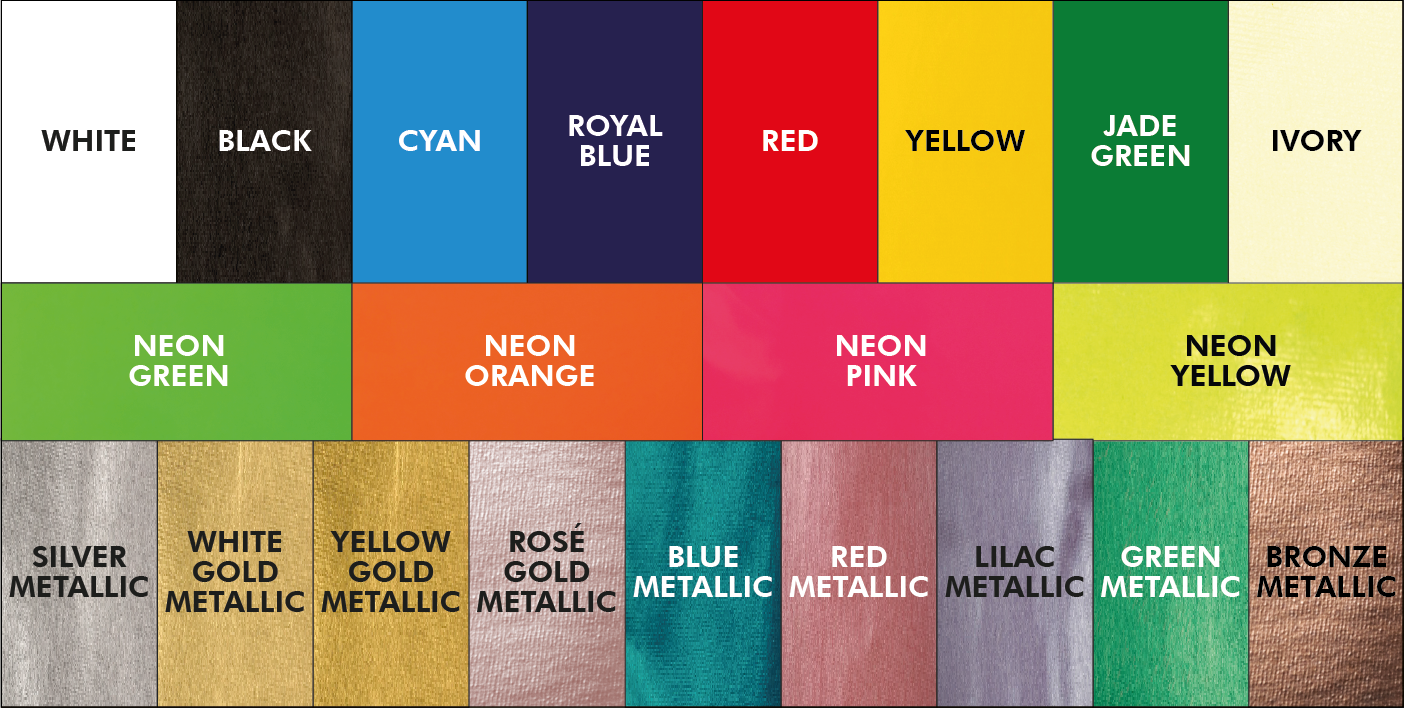 Transferable Materials
Printing of almost all fabrics (cotton, blended fabrics, polyester, nylon, polypropylene, paper, wood, etc.)
Equipment
A regular textile heat-press and CMYK or even a monochrome Laser/LED-Printer is all you need. Unsure if you printer will work? Just send us an e-mail and we will help you out.